Katam Technologies AB is a newly formed innovation and product development company with its roots from the mobile telecommunications industry. We are driven by the idea to crossbreed Nordic traditional industries with innovative and advanced technology from the mobile telecommunications.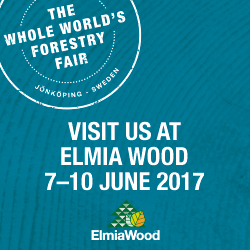 Katam develops a digital solution, making high accuracy measurements of standing forest with Smartphone. The measurements are performed in field, in real time and with full traceability and option to upload to Katam or customers cloud service. The technology is based on advanced 3D image processing, artificial intelligence and sensor technology. The product is primarily intended for professionals, e.g. within small and large forest companies.
There is an ongoing development project, sponsored by Vinnova, ALMI Företagspartner, SonyMobile and Swedish Energy Agency in cooperation with Innovation Skåne, MINC, Bizmaker, SCA, IBM, Skogforsk and Swedish University of Agricultural Sciences.